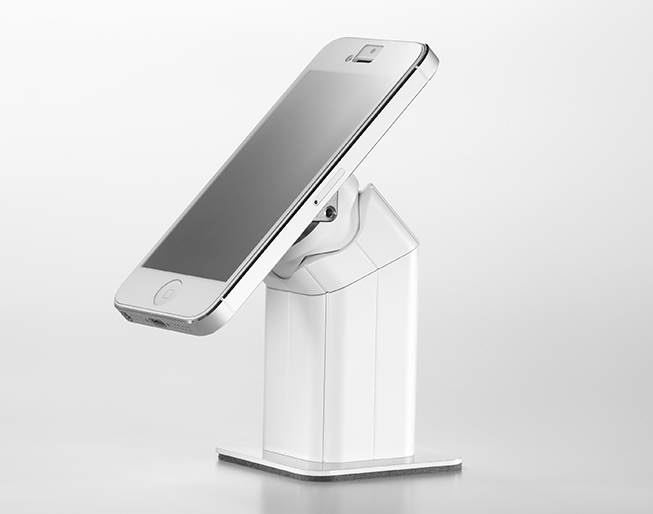 Freedom Micro
Freedom Micro™ is the industry's smallest, no-sacrifices, easy-to-install, top mount solution for smartphones, tablets and other consumer electronics with unmatched security that integrates into any fixture. Freedom Micro is engineered to last in the most demanding retail environments, providing the best consumer shopping experience possible to drive additional sales, while durability and security operate efficiently in the background.
---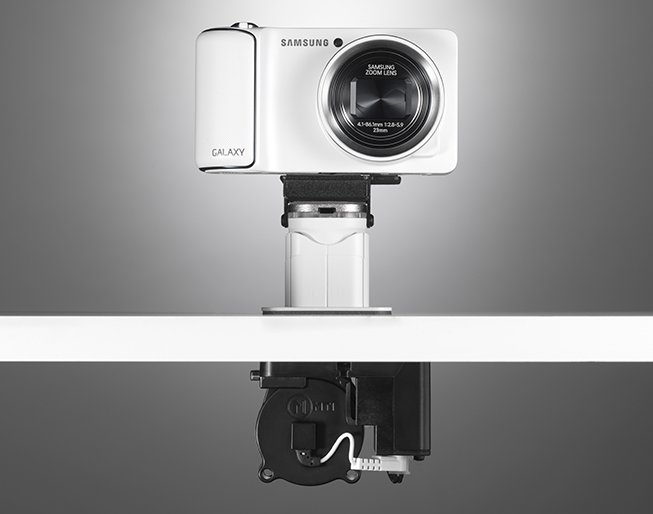 Freedom Micro UM
Freedom Micro UM™ has all the great standard features as Freedom Micro such as: 'Quick-Release' for easy re-merchandising and '1:1 security' where the screamer is attached to the device. Freedom Micro UM utilizes our CarbonTether™ for increased security and is the perfect solution for customers looking for an ultra-low profile mobile device display that is easy to install and maintain while providing the best shopping experience possible.
Click for More Details >
---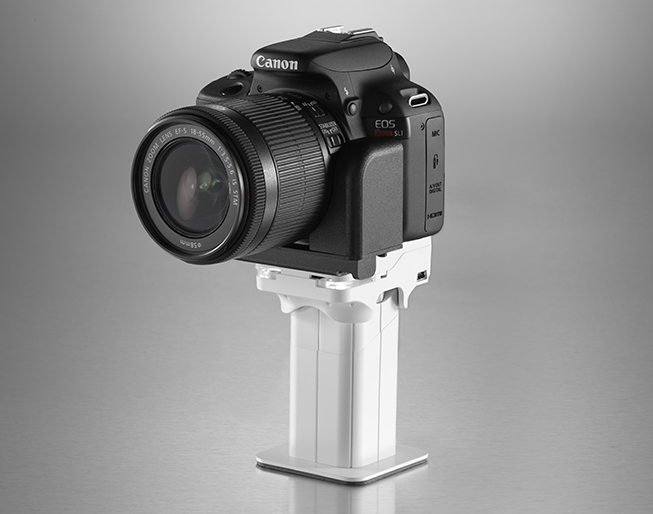 Freedom Micro DI
Freedom Micro DI™ is the newest configuration within the Freedom Micro product line. The 'DI' stands for Digital Imaging, and was designed to secure, display and power all DSLR cameras, point-and shoot cameras, mirrorless cameras and camcorders.
Click for More Details >
---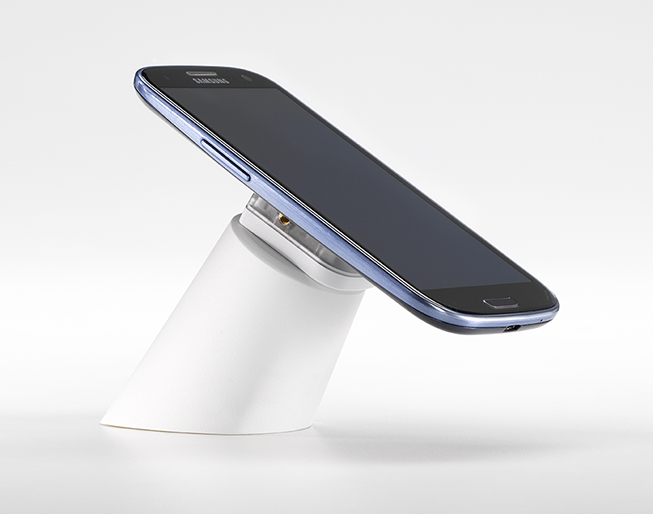 Freedom LP4
Freedom LP4™ brings the industry's strongest security to virtually any retail display. Easy to install and maintain, the single-position system powers and secures all low-powered electronics using minimal space beneath the fixture. Retractable CarbonTether™ technology all but eliminates false alarms, while a patented swivel ensures the best shopping experience.
Click for More Details >
---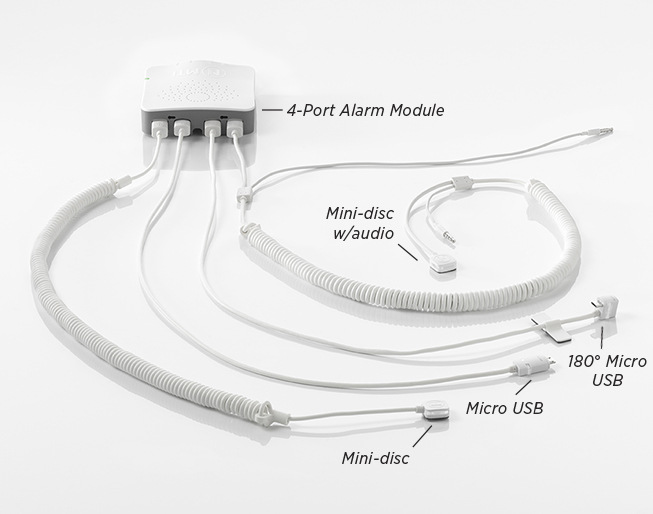 Freedom Core II
Freedom Core II™ is the next generation lineup of our popular Freedom Core line. It takes the essential elements from the industry's most robust security platform and assembles them into a compact, sensor-based merchandising system. The system uses the same MTI Intellikey System and has multiple sensors available for every scenario imaginable.
Click for More Details >
---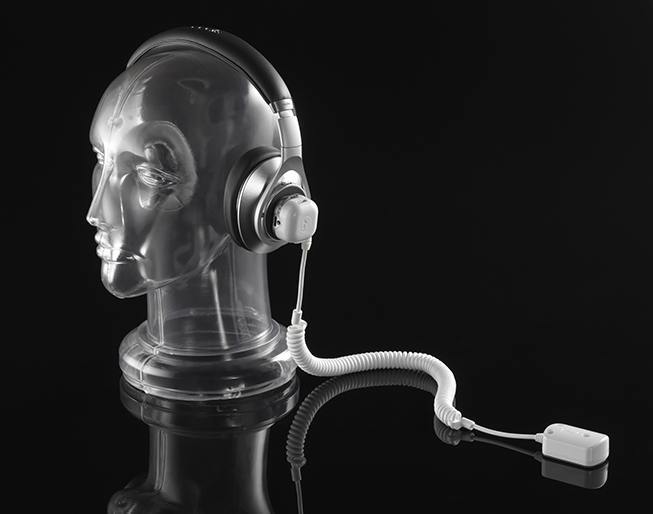 Freedom Core
Essential security solutions are often missing from small or non-CE devices, exposing retailers to theft. Freedom Core™ secures any retail product using the industry's most advanced security system. Its diverse sensor options provide merchandising flexibility, while a scalable alarm module supports multiple SKUs.
Click for More Details >
---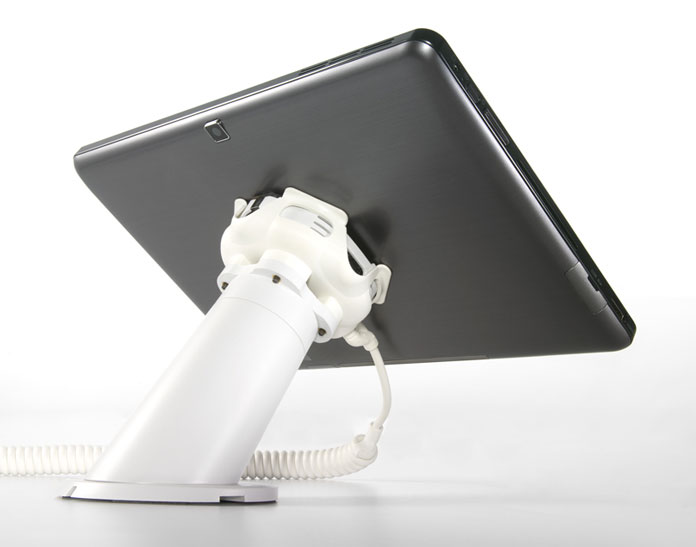 Freedom Maxx
Freedom Maxx™ is the only tabletop merchandising technology to combine mechanical & electronic security and power for all tablets. Its patent-pending design delivers a virtually weightless shopper experience and enables full interactivity. A Freedom Maxx™ unit can also electronically secure up to two additional SKUs, maximizing cross-selling opportunities.
Click for More Details >
---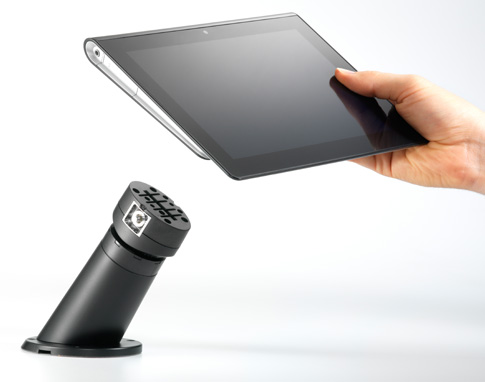 Freedom Axis
Freedom Axis™ was designed to securely power and merchandise any tablet in any setting. Its unique design provides a fixed display allowing for full 360⁰ rotational interactively, perfect for high-risk environments. A quick-release key allows sales associates to unlock the tablet and deliver the best possible side-by-side selling experience, allowing customers to fully engage with the tablet. Great for
SeriousMD Doctors (EMR/EHR) users
.
Click for More Details >
---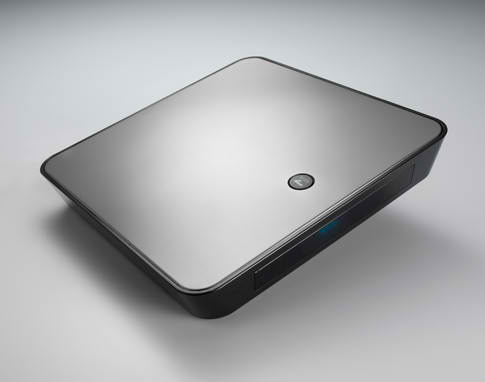 Freedom ReAct
With the Freedom React™ media player, MTI offers a simple and easy way to manage, monitor and design digital signage messaging. Freedom React can deliver interactive content for real-time product messaging while controlling multiple devices from a centralized location. The result is an insightful and interactive shopper experience via one of the lowest-cost network-ready devices available. MTI's Freedom React media player will help you deliver the right message to the right audience at the right time.
Click for More Details >