FLIR Systems, Inc. designs, develops, manufactures, markets, and distributes technologies that enhance perception and awareness. FLIR brings innovative sensing solutions into daily life through our thermal imaging, visible-light imaging, video analytics, measurement and diagnostic, and advanced threat detection systems. FLIR offers a diversified portfolio that serves a number of applications in government & defense, industrial, and commercial markets.
Below are the industry specific solutions FLIR offers.

---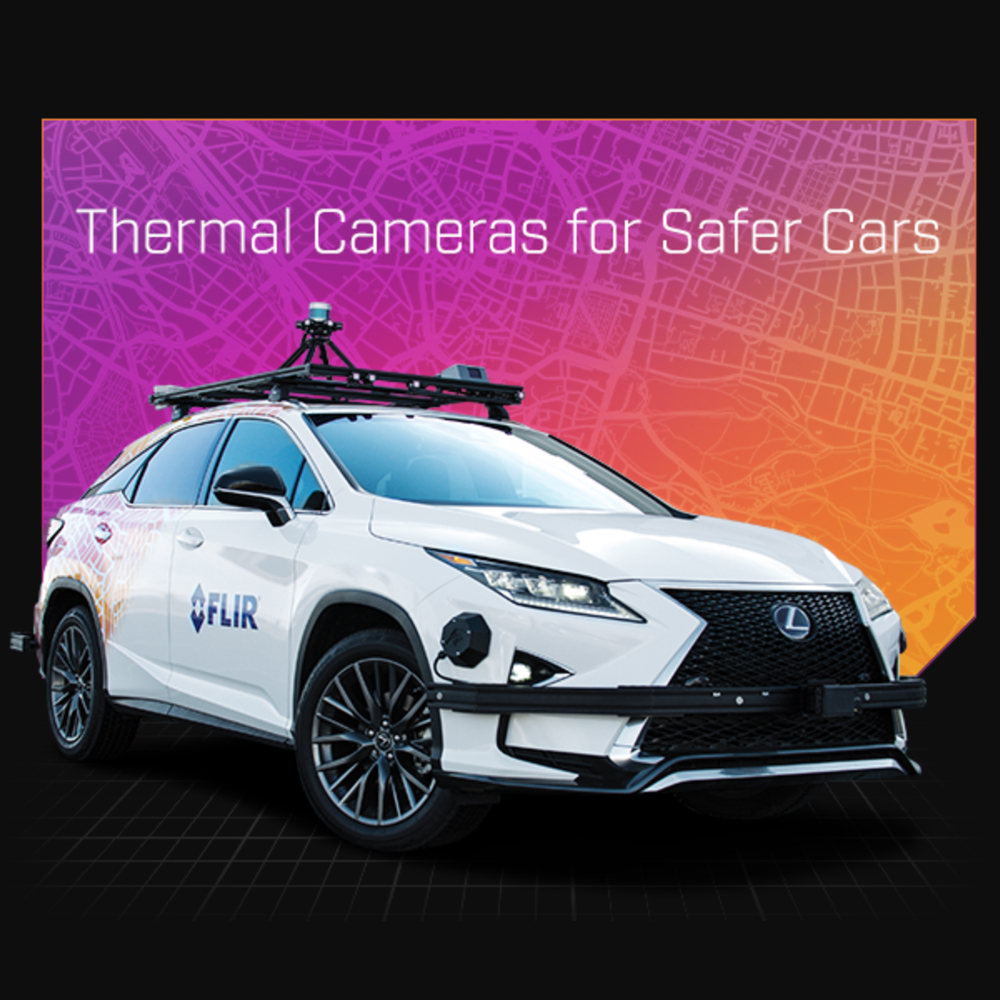 FLIR Automotive Solutions
From design to manufacturing to the road, thermal imaging has the ability to complement ADAS in automobiles. With high-performance thermal camera cores, FLIR has developed several products that improve quality control in factories, streamline repairs, and make advanced driver-assistance systems run better. The future of automobiles is safer and smarter, and FLIR is leading the way with new and enhanced solutions.
Applications
Advanced Driver Assistance Systems (ADAS)
Factory Automation and Quality Inspection
OEM Camera Cores
Repair and Maintenance
Research and Development
---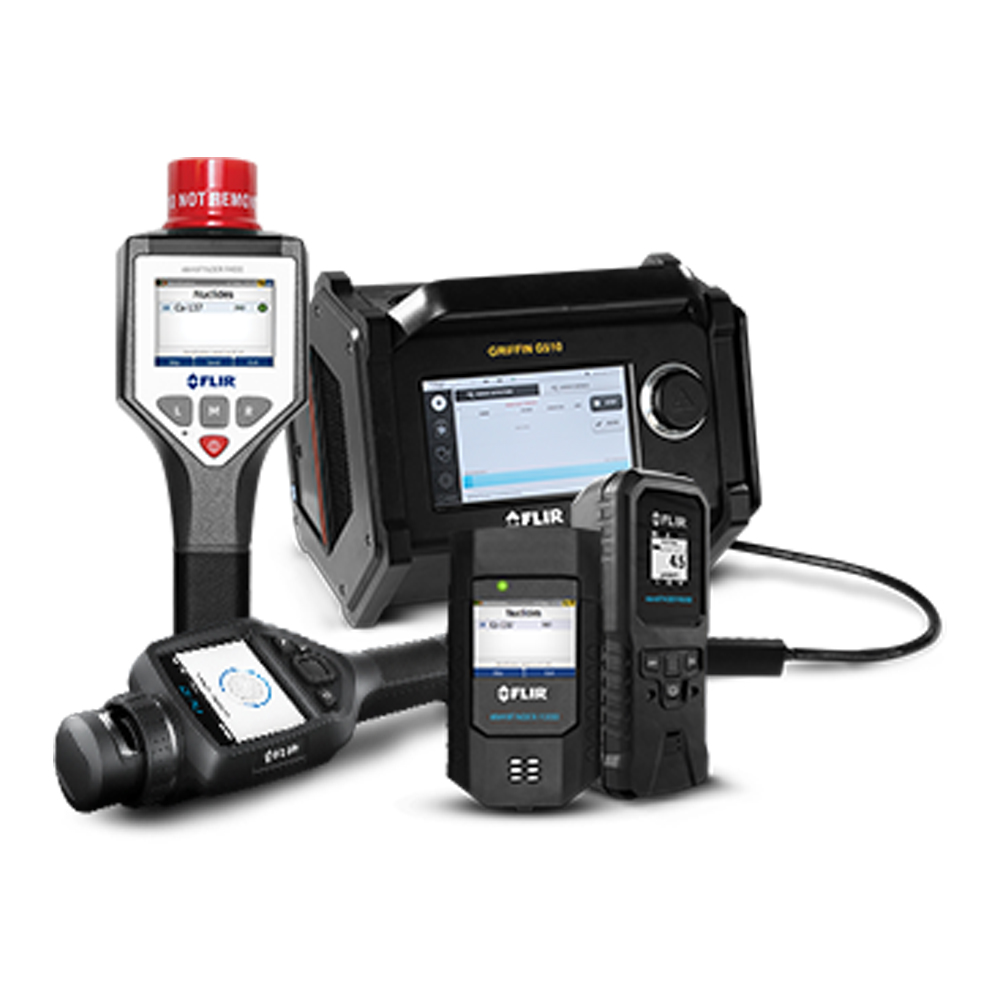 FLIR Defense Solutions
FLIR empowers militaries, first responders, and SAR teams with intelligent sensing and threat detection technology that expedites critical decisions and successful outcomes. With integrated long-range thermal and visible solutions for air, land, and sea to radars, handheld soldier solutions, CBRNE detectors, and industry-leading UAS/UGV systems, our continuing mission is to enhance the freedom of movement and action that it takes to safely, efficiently, and effectively accomplish your mission.
Applications
Border Security
CBRNE Interdiction & Response
Force Protection
Maritime Patrol & Coastal Surveillance
Search & Rescue
Research and Development
---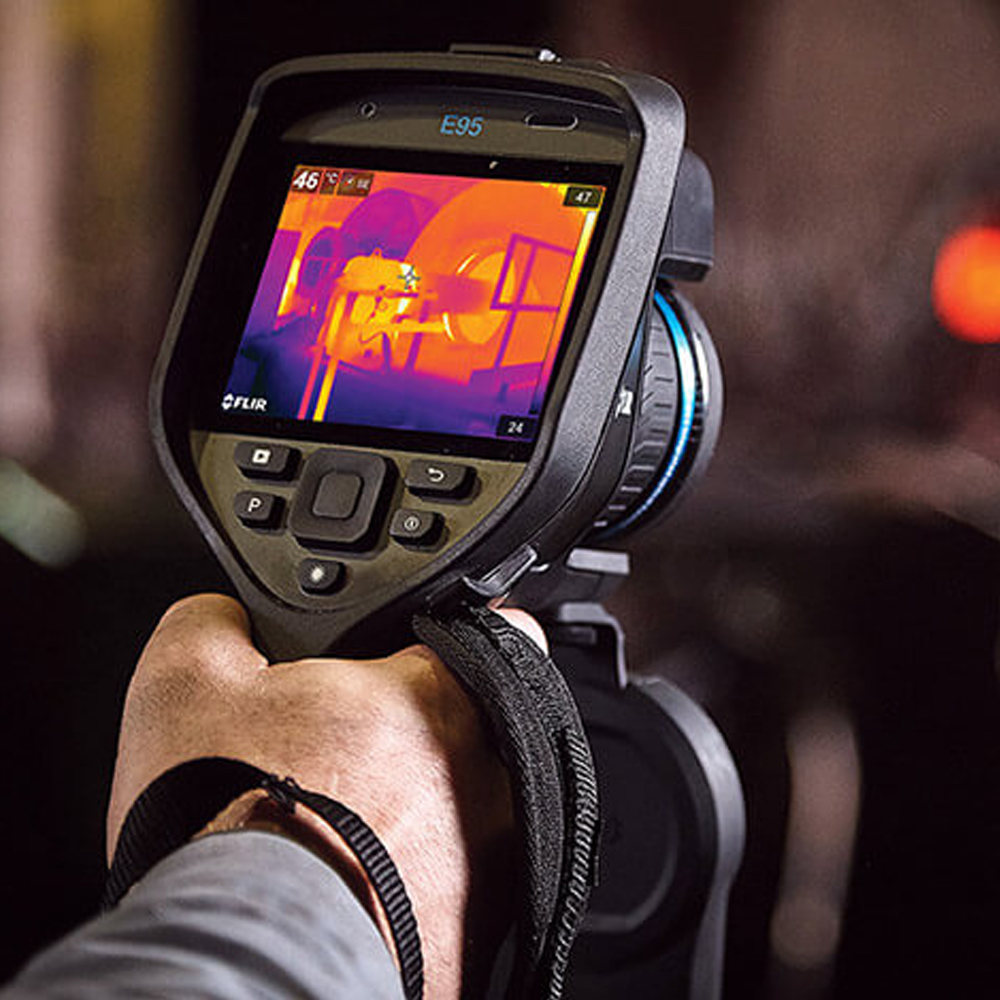 FLIR Industrial Solutions
Quickly monitor and troubleshoot mechanical equipment and electrical connections with accuracy and efficiency. Scan pumps, process valves, storage tanks, and motors, to ensure your equipment is immaculate, well-functioning, and profitable. Ensure proper installation of electrical wiring and equipment to prevent injury, costly power outages, and irreversible damage.
Applications
Building Diagnostics
Construction
Manufacturing
OEM Integration
Oil & Gas
Petro Chemical
Public Safety
Utilities
---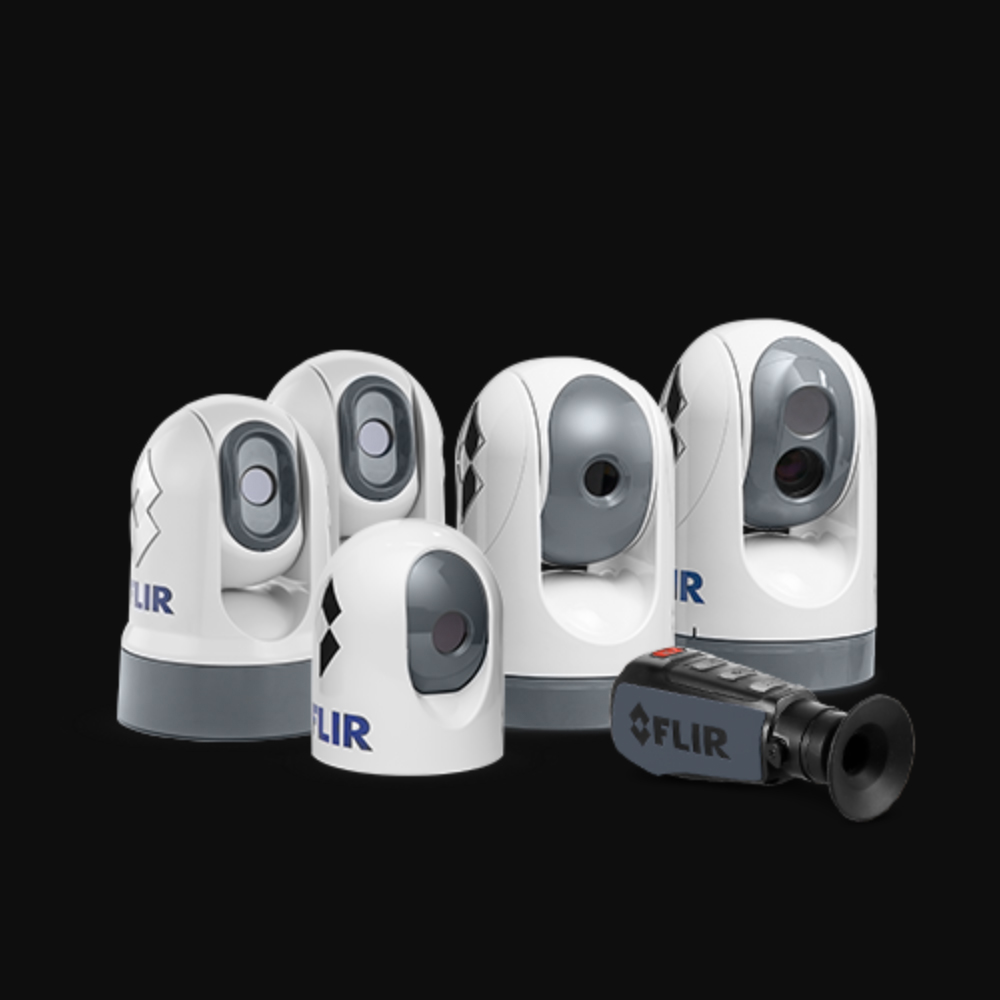 FLIR Marine Solutions
FLIR Maritime thermal imaging systems give you the power to see clearly in total darkness, through solar glare, and through light fog and smoke. FLIR's thermal technology is used by thousands of military, first responder, commercial and recreational mariners every day for navigation, collision avoidance, threat detection, surveillance, and search and rescue missions.
Applications
Commercial Marine
Marine Law Enforcement
Recreational Boating
Naval Systems and Coastal Surveillance
---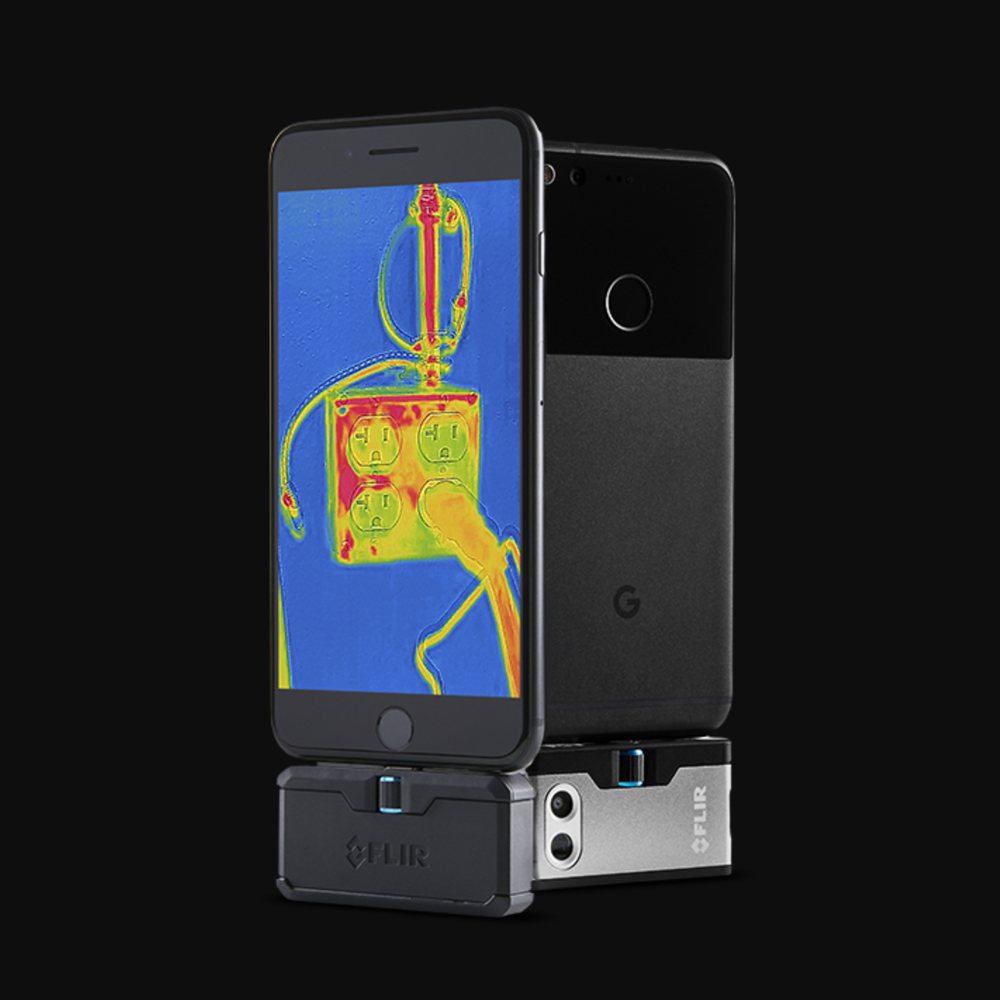 FLIR Home & Outdoor Solutions
Thermal imaging cameras detect electrical failure before the problem turns critical. Scan electrical cabinets, breaker panels, fuses, bolted connections, and switchgear with a thermal imager and uncover any unseen issues. Avoid unexpected repair costs and keep your home as it is—perfect.
Applications
Farm Management
Hunting
Parks and Wildlife Management
Search & Rescue
---
FLIR Professional Trades Solutions
Identify where faults lie in electrical, moisture, heating and cooling equipment quickly and effortlessly with infrared thermography. Energy studies show that 68% of residential HVAC systems are improperly charged, 70% have improper airflow, and 91% have not had a combustion efficiency check performed. We have designed one simple tool to help you resolve these.
Applications
Building Inspection
Electrical
Energy Audit
Facility Management / Maintenance
Home Inspection
HVAC
Restoration and Remediation
Utilities
---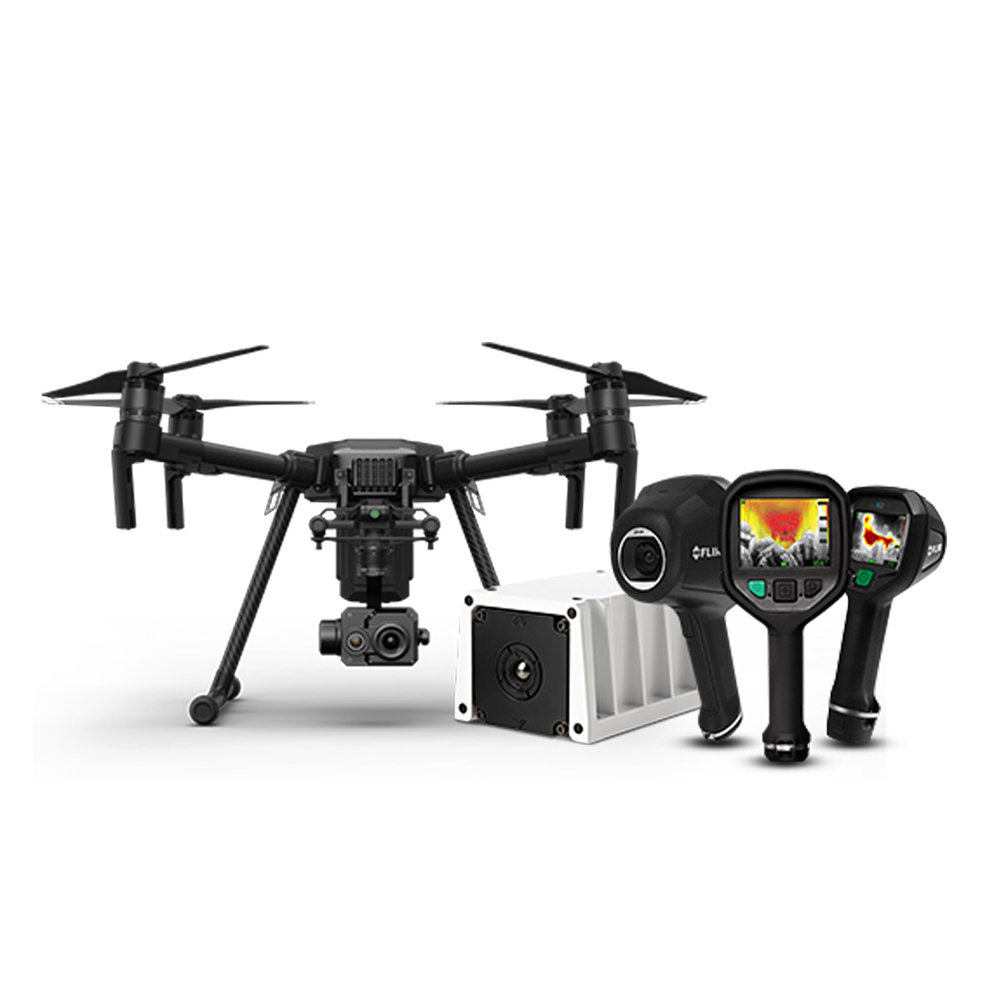 FLIR Public Safety Solutions
Flir has a variety of solutions for public safety. From Flir Intelligent traffic solutions that automatically collect traffic data and incidents on the road, to enabling firefighters to see beyond the fire, to Optical Gas Imaging (OGI) cameras that empower you to see invisible gas leads, Flir has got you covered.
Applications
Border Security
Commercial Security
Firefighting
HAZMAT Response
Law Enforcement
Search & Rescue
Smart Cities
Transportation Security
---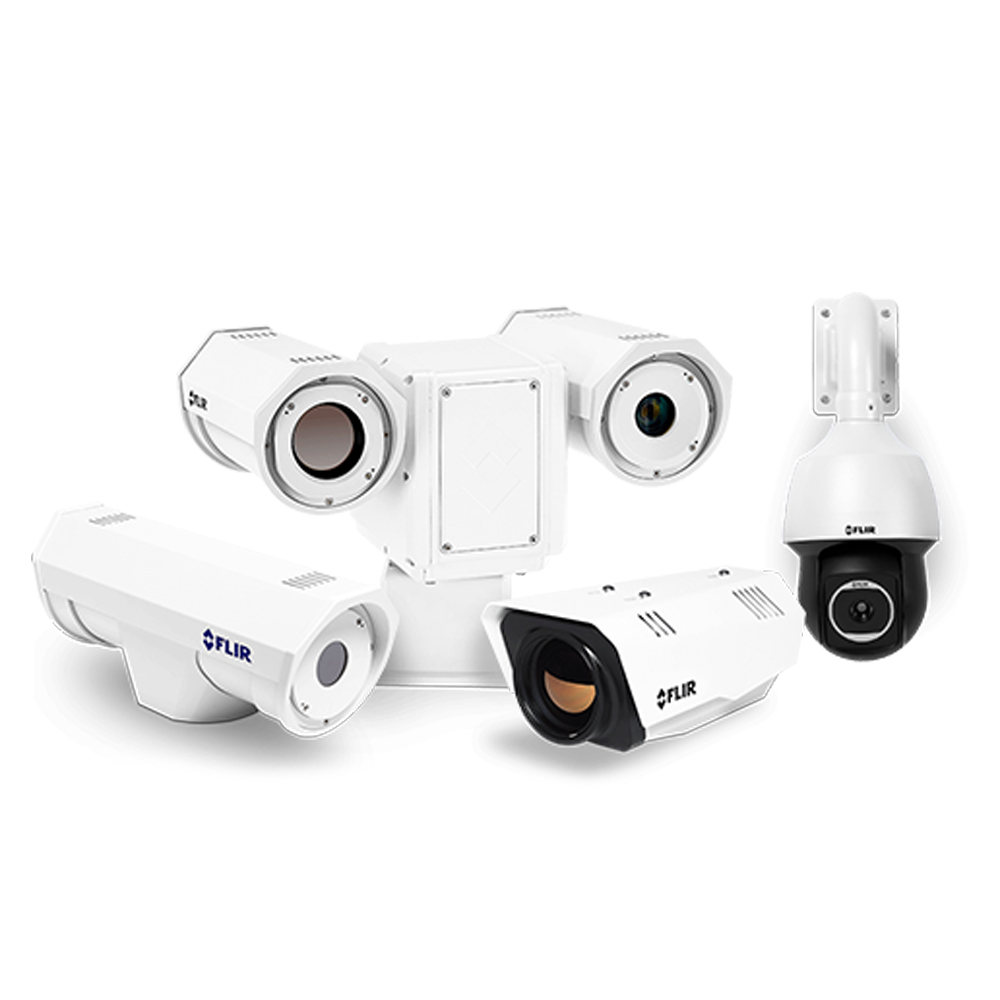 FLIR Smart Cities Solutions
From roadways, streets, and intersections to buildings, critical infrastructure, and public spaces, FLIR smart sensing solutions are essential technology in the world of Smart City public safety operations. FLIR is focused on situational awareness and data-driven operations in the public safety space. FLIR Smart City solutions include fixed, mobile, and portable sensing devices, which allow communities to rapidly shape and customize user-specific applications with a central cloud as the core management platform.
Applications
Advanced Driver Assistance Systems (ADAS)
Events & Stadiums
Law Enforcement
Security
Smart Buildings
Transportation Grids
---